"

European style guitarist with beautiful guitar tone. Two main characters of Mike's playing are a huge heart and fantastic technique. Above all that, he always gives his all." - Rob Halford of Judas Priest
"

'Whoa, dude ... Mike doesn't screw around. The dizzying meter changes and his insanely aggressive metal require some serious chops and he's got em." - Guitar Player Magazine
"

Lots of choice riffs, tight-as-a-vice musicianship and really fast, truly demented solos." - Guitar World Magazine
BIO
When you think of times when guitar heroes ruled the world and Heavy Metal is played loud & hot by bands such as Judas Priest - this is what my solo band is all about. It's about Metal. No frills, no subgenres, just straight up, make you feel good Heavy Metal ..... Metal Mike
As a solo artist, Metal Mike has brought his precision sharp guitar playing and love for Heavy Metal across the United States and South America while headling own shows and supporting artists such as Halford, Sebastian Bach, Behemoth, Testament, Amon Amarth, Sepultura, Immortal, Yngwie Malmsteen, Steve Morse, Ronnie Montrose, Primal Fear and Dokken.  
Mostly known as the long standing guitarist to the Grammy Award Winning vocalist The Metal God - Rob Halford of platinum Metal legends Judas Priest, Metal Mike performs fan favorite tracks from the Halford band catalog including "Resurrection", "Made In Hell", "Cyberworld", "Golgotha" as well as his own over the top guitar based solo material.
The celebratory night of  True Heavy Metal, always includes anthemic metal tracks of other artists! The band often treats their fans with tracks from Loudness, Scorpions and of course, Judas Priest! You never know which anthem is next! 
As a long standing guitarist to Rob Halford, Metal Mike wrote and performed on all Halford albums totalling over a million units sold. Halford has toured the globe along Iron Maiden, Motley Crue, Ozzy Osbourne and many more.
Delivering a no-holds barred approch to performing live, Metal Mike delivers each solo show with a backline of double headed Marshall stacks, a rack of flying V guitars and smoke machines. It's a celebratory night of all things heavy!
Metal Mike's solo band includes prominent Metal musicians in vocalist Marc Lopes (Ross The Boss), bassist Mike Davis (Halford, Ozzy, Lizzy Borden) and drummer Ronnie Lipnicki (Overkill, Whiplash).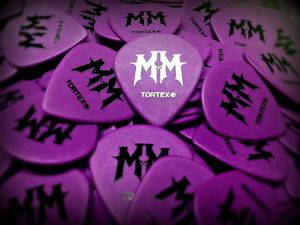 Metal Mike calls his shows a Communal Celebration of Heavy Metal where Screaming Flying Vs, Great Songs and Molten Marshall Stacks rule the night!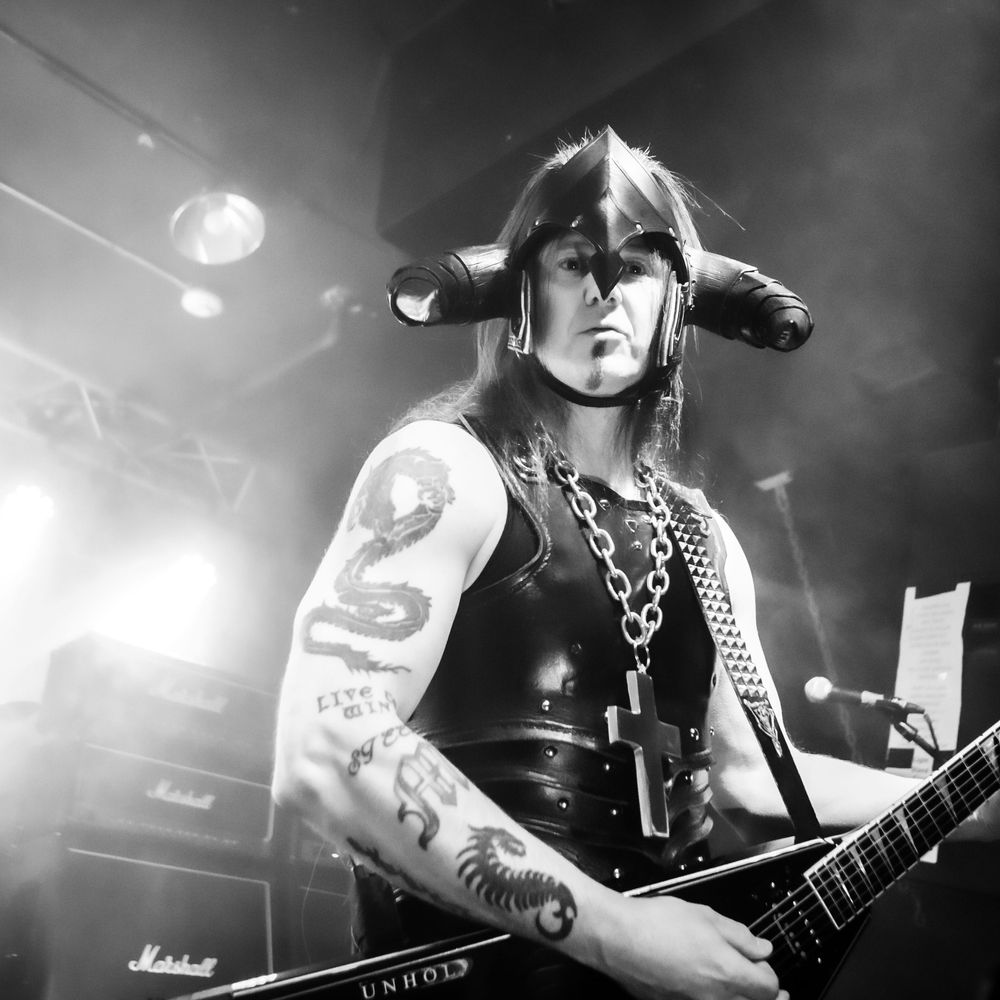 METAL PLAYED LOUD & PROUD
Propelled by High level musicianship, you'll hear the Songs you love delivered in the spirit of true heavy metal!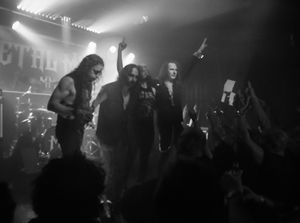 Press Photos